The greatest rewards come from working on something that nobody has a name for.
If you possibly can, work where there are no words for what you do.
Kevin Kelly
Co-creating the Future of Society
Welcome to a co-created exploration to discover possibilities in community building, mutual support in personal and professional growth, creating regenerative structures, an entrepreneurial incubator and co-living opportunities in Costa Rica.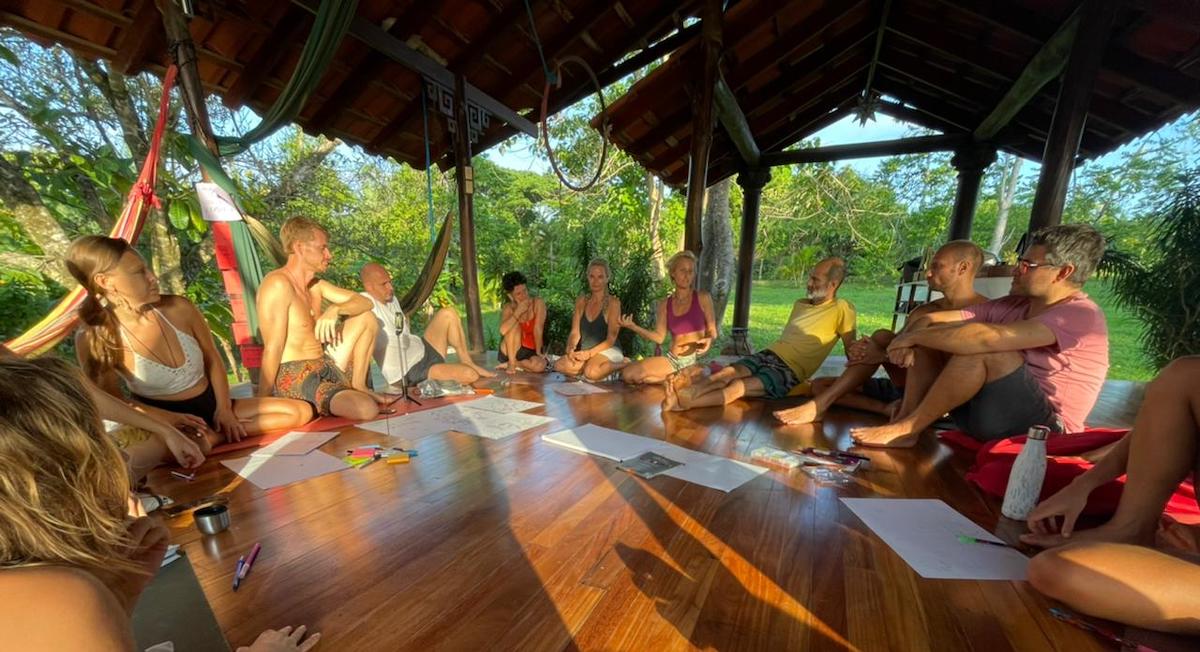 We are a group of individuals who inspire each other and align our visions towards co-living, co-working and co-growing community activities. 
These times call us to build local, resilient human scale cultures and structures in which we reinvent every aspect of society where we have given our power to authorities and institutions in exchange for comfort. These areas include and are certainly not limited to housing, business, education, spirituality, health, energy, food, mobility, sexuality, culture/entertainment and many more. 
We support each other to live from our highest excitement so that we each recognize and contribute our individual gifts and pieces of the puzzle and grow beyond our perceived limitations. 
We regenerate ourselves, the nature around us and the local communities. 
We are pioneering "new" solutions in villages, networks and ecosystems and create infrastructures to scale what works globally and to embody the more beautiful world our hearts know is possible for everyone.
May all beings be happy, may all beings be free.      
---

Intention and next steps
learning about community building, leadership and personal development

sharing our visions, dreams and ideas for a regenerative development

working on prototypes of co-living, projects and events focussed on entrepreneurship, growth & healing

exploring possibilities for future co-creation

co-created yoga, meditation, workshops, skill sharing and presentations

nourishing conversations and connections

enjoying nature together, community gatherings, hosting dinners,

rituals, celebration, ecstatic dance, cacao-ceremonies etc. 

exploring available land and existing structures
networking with local communities and regenerative projects
talking to potential impact investors
creating a residency program of 6 weeks or longer in the Santa Teresa (Nicoya Peninsula) area.
---
Please get in touch if you're interested in co-creating the next steps and we'll add you to the telegram group!
Yes, I want to know more!