Innovation Needs Safe Spaces
The Future of Business

is based on human connection and authenticity.
Only when we show ourselves fully and vulnerably, can we create an exponential impact in the world to restore and regenerate our planet.
This is what I am all about.
Mission & Values
Projects
"Lasting change happens when people see for themselves
that a different way of life is more fulfilling than their present one."
– Eknath Easwaran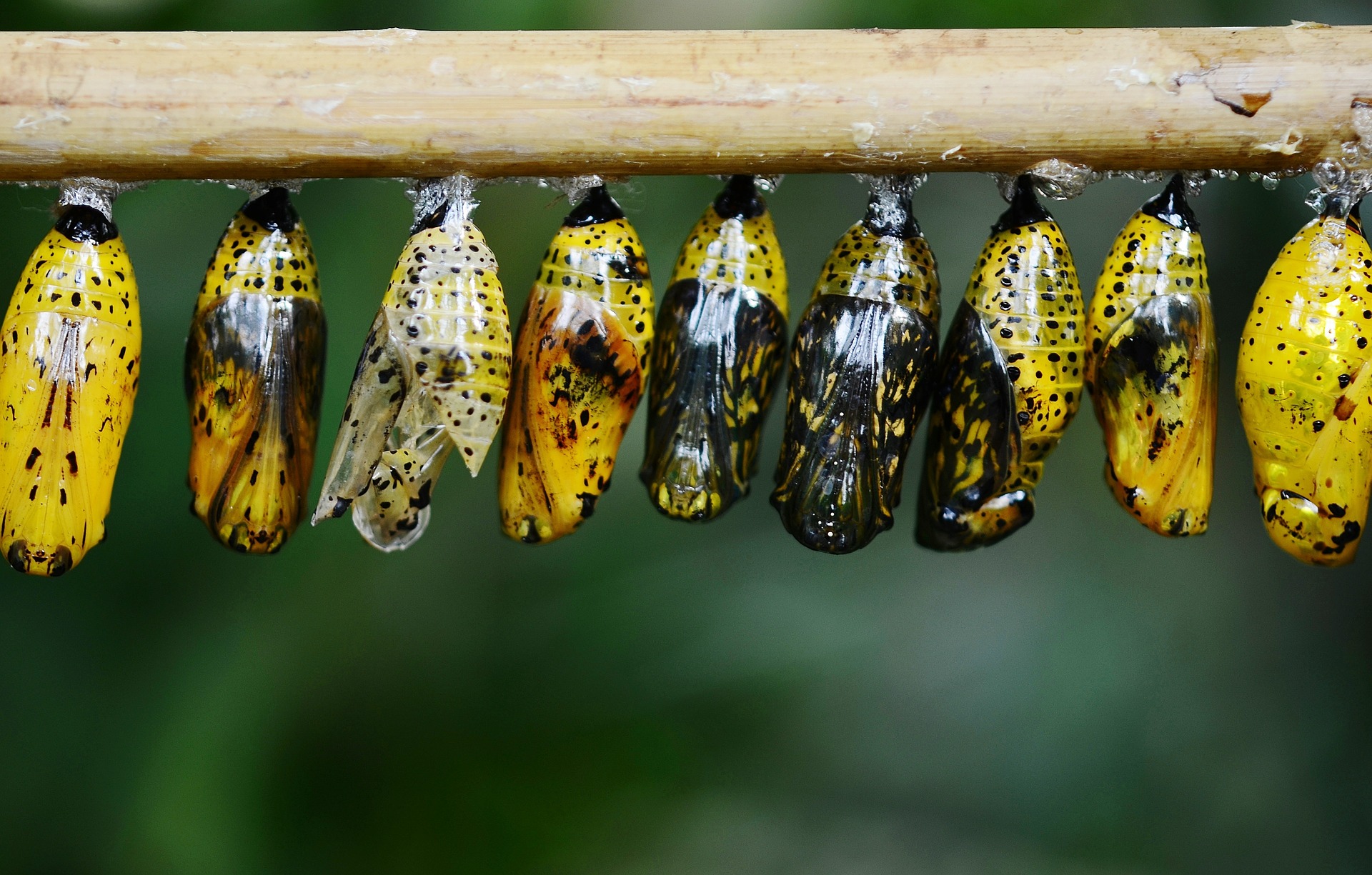 Cocoon – A Safe Space For Courageous Innovators
Cocoon is a powerful community formed around a three month group coaching program that will support you to bring into life your big dream.
Come on a journey with us to explore!
---
learn more
Leadership³ – Activating Collective Leadership
For more than seven years we support individuals and organizations to activate collective leadership in order to create better solutions for a rapidly changing world.
---
learn more
Articles & Resources
"Vulnerability is the birthplace of innovation, creativity and change."
– Brené Brown
In times, momentous like these our souls yearn for peace.The weight of karmic potential guides us to what is essential. A golden thread runs through timefor each good deed there's a crime.Every[…] Read more
---
Surrender to fallonce again into darknessthe inevitable call and the question to ask is:  How long will you resistfeed the fears of the pastknowing it will persistuntil you face it at[…] Read more
---
These days, many experience the tension and symptoms of the old in greater clarity than ever. In our personal lives as well as the political and larger system, the[…] Read more
---
Partners & Network
"Expertise cures, but wounded people can best be healed by other wounded people. Only other wounded people can understand what is needed, for the healing of suffering is compassion, not expertise."
– Rachel Naomi Remen, M.D.
What Others Say
Deeply grateful for the people I am honored to work with.
Video Testimonials
"Coaching with Jonathan was very good and also profound for me, very different than most other coachings I experienced before which had more of an effect on the surface. Liberating, clarifying, very helpful!"
Prof. Dr. Margarete Boos
University Professor
"Coaching with Jonathan transformed diffuse shadows into concrete challenges that I was able to face. Alltogether he untied a knot at an important fork on the road towards my self-employment."
Christopher Batke
Facilitator, Author, Speaker
"I became aware of how many unconscious believes also limit myself in my professional life. Jonathan helped me to see and neutralize them. I was impressed by his ability to give words to my thoughts and systematically show me my strengths as resources for the future. The coaching deeply touched and carried me long afterwards."
Katja Brunner
Entrepreneur
"I have known and appreciate Jonathan for a while now. Recently I had a coaching with him. Strong recommendation: very sensitive, very effective, very nourishing. Try it out, recommend it to friends who might benefit from it right now."
Thomas Dönnebrink
Ouishare Connector
Let's cocreate!
I look forward to hearing from you!
Let's meet for coffee if you are in Berlin!

jonathan klodt
Berlin | Zürich | Lisbon