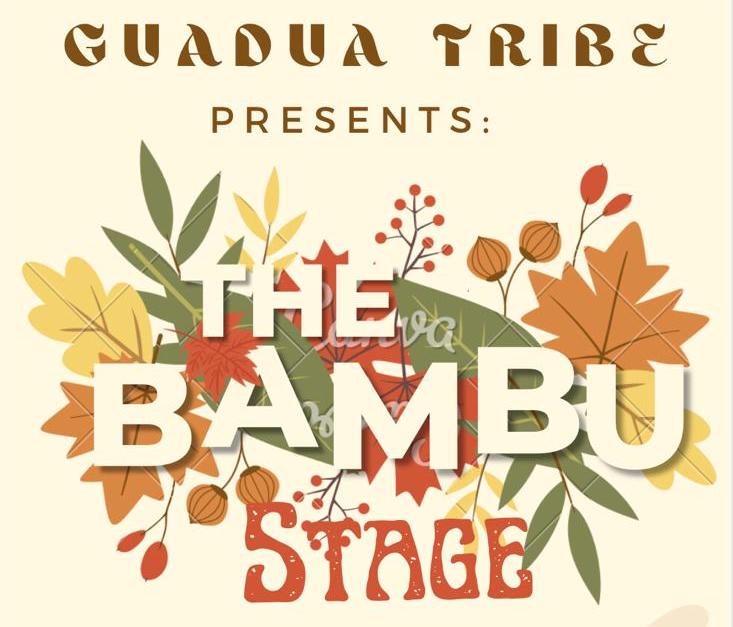 The Bambu Stage
28
October
2022
6:00 pm - 8:30 pm
Guadua Tribe
proudly presents:
THA BAMBOO STAGE
🐲🐲🐲🐲🐲🐲🐲🐲
Join us for a soulful community hangout with live music and vegan food at Bambu Shala!
My partner Brina and I will be volunteering in the kitchen and offer vegan desserts and treats!
Come join us, it will be fun!
RESERVATION REQUIRED
INFO: +49 176 47713625 (whatsapp) or send me a message
A Vegan dinner + live performances
At Bambù Shala, Cocles,
Friday Oct the 28th, 5:30 pm
Col. 9.000
5:30pm: we'll start playing
Original funk latin reggae fusion, sweet and cool sax + guitar
*6:30pm we'll make a circle announcing food *
house vegan supersoup w/organic salad + Fer's delicious crostini and beverage
vegan appetizers and desserts by resident vendors available throughout the event
7:00pm we'll b serving dinner
All guests who would like to share some talent (a poem, a song, a short body movement performance) will be warmly welcomed to do so – just sign up
7:30 second set *🎷🎸 🎤*and more…
Notice:
Please send a message to buy or reserve your ticket ahead, it's limited capacity!