Alchemy of Polarity – A Transformational Men's Retreat
29
March
2023
(12:00 AM)
-
03
April
2023
(11:59 PM)
Brothers! 
A New Paradigm on Earth is calling for a new way of being and relating in male bodies.

An answer is birthing: around, within and through you.

This is a call to step up our leadership capacity and show up in service to life as whole and integrated men! 
Find out more & Book a free Discovery Call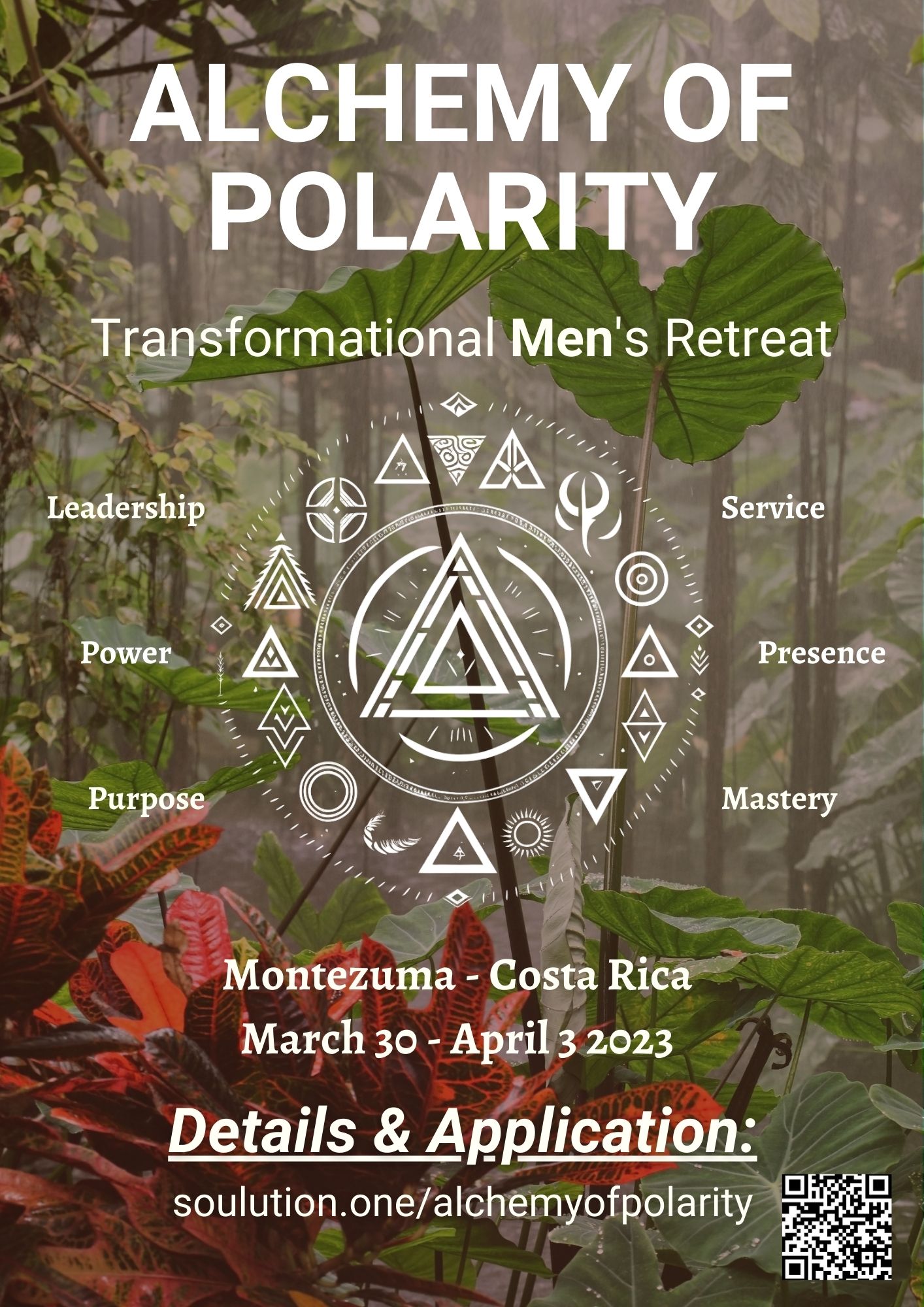 If you want to experience more purpose, courage and clarity to guide your life in all areas (from relationships to business, health, sexuality and many more…), then we invite you to join us: For three full days, we're bringing together a powerful and inspiring group of men, held in a safe space of trust and mutual support located in a beautiful nature setting.

An invitation to update and rewrite what it means to live from a male body is reaching out to you and craves for your answer.
Just as the world craves for your undivided serving presence AND your raw, unfiltered vulnerability. 
As the facilitators, we're walking the path ourselves and combining many years of expertise in various streams of men's and transformational group work. Creating a synthesis that is aimed to birth a tangible shift in your everyday life. 
We need each other to do this, and we feel honored that you hear the call to dedicate your personal transformation to the benefit of the greater whole.