The greatest rewards come from working on something that nobody has a name for.
If you possibly can, work where there are no words for what you do.
Kevin Kelly
Co-creating the Future of Society
Welcome to a co-created exploration to discover possibilities in community building, mutual support in personal and professional growth, creating regenerative structures, an entrepreneurial incubator and co-living opportunities in Costa Rica.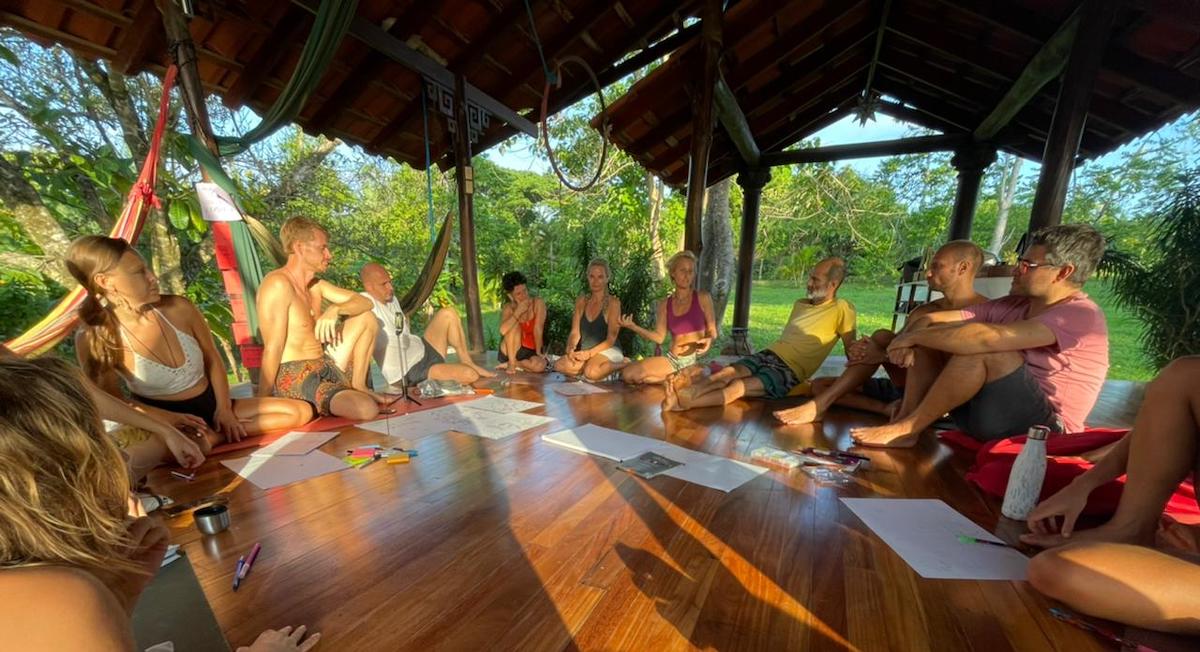 What happens…
… if an inspiring and experienced group of individuals comes together in a beautiful retreat center for a week to support one another and align their visions and creativity towards a more regenerative future for us personally and the environment that surrounds us?
Community
The idea of creating a co-living community has been very strongly coming up in many people so this is a prototype to actually live community for a week. We come together, share our visions and inspiration and support each other in taking the next steps towards personal and collective manifestations.
Intention
The intention is to bring together 10-16 people from a curated network of friends who don't know each other yet. Their interests range from regeneration/ sustainability, to new economic systems, co-living, community, ecovillages 2.0, business incubation and many other themes.
What to expect

learning about community building, leadership and personal development

sharing our visions, dreams and ideas for a regenerative development

working on prototypes of co-living, projects and events focussed on entrepreneurship, growth & healing

exploring possibilities for future co-creation

co-created yoga, meditation, workshops, skill sharing and presentations

nourishing conversations and connections

enjoying nature, the fruit forest, time by the pool, community, delicious vegetarian meals, …

rituals, celebration, ecstatic dance, cacao-ceremony, …
---
The next retreat is planned to happen in Q4 2021 in the Santa Teresa (Puntarenas) area!
Please get in touch if you're interested in co-creating the next gathering or would like to join as a participant.